10 Sep

Capitalise on Cannabis

Last month's quarterly earnings announcements brought on some big movements in the Cannabis sector. Industry leader Canopy Growth's softer than expected results sparked a sell-off, with most major players sliding anywhere from 5% – 15% as the market digested the results.

Canopy reported a net loss of approximately $1.6 Billion CAD, or -$3.70 CAD per share, considerably larger than the -$0.59CAD forecast. These results saw the stock finish the session down 14.9% and it is now below $33 CAD.

While this might sound bad initially, it isn't. In fact, it is exactly the buying opportunity we've been waiting for. Prices for Canopy haven't been this attractive since Constellation Brands announced it was going to invest a massive $4billion worth of cash into Canopy Growth back in August 2018. That little piece of news sent the stock soaring and it went over CAD$70. Even at that price we viewed the stock as a good medium-term investment, but we were frustrated the stock moved up so quickly that we didn't get the chance to make as much of an investment as we had hoped.

But patience nearly always rewards those who have it and now we are being given the opportunity to get the full position sizes on we wanted in the first place.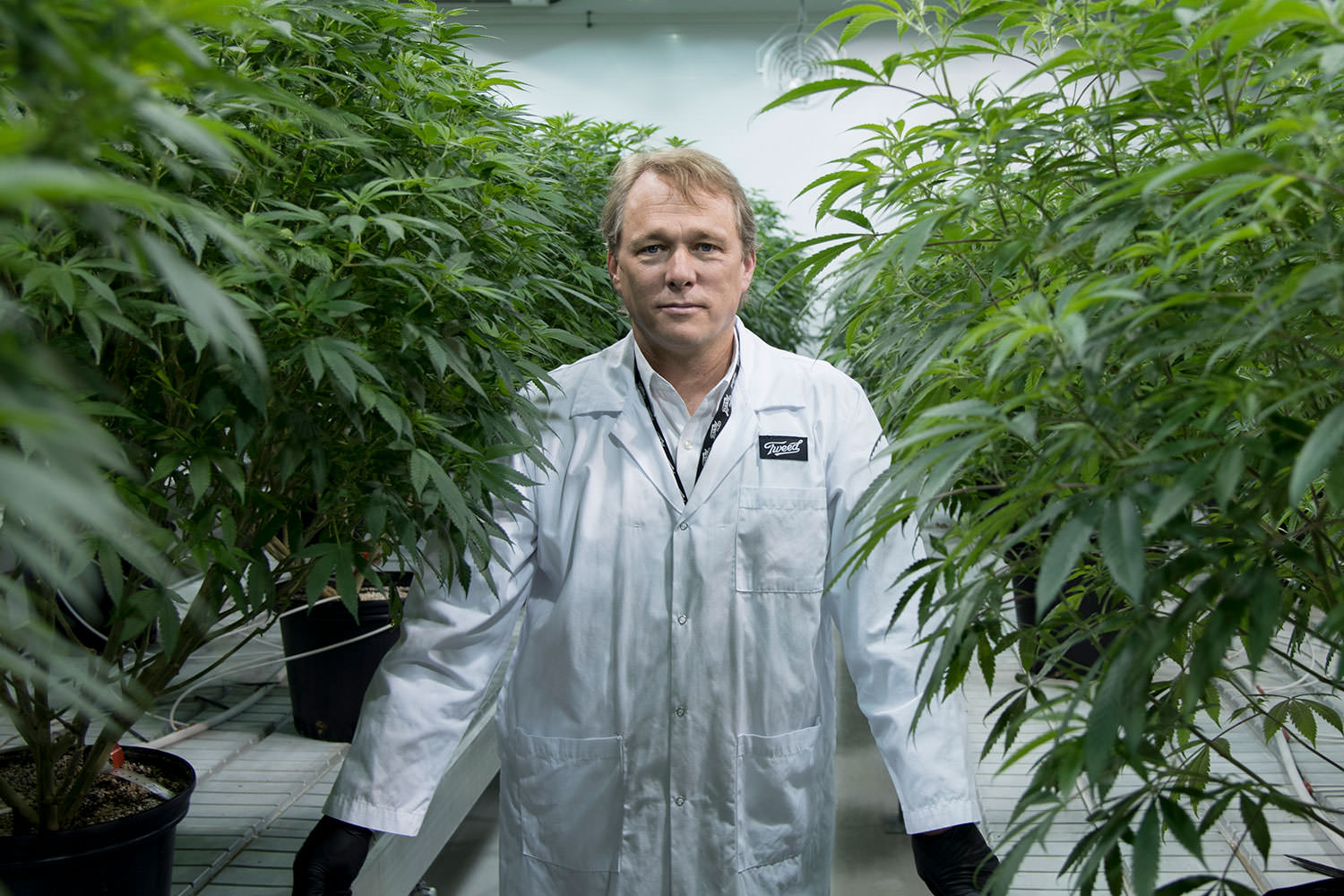 Canopy Growth ex-CEO and Co-Founder, Bruce Linton
We aren't the only ones excited by this recent discount. During an interview with Bloomberg on the day of the announcement, Canopy's ex-CEO and co-founder Bruce Linton dubbed the sell-off the "August Sale" and said that he has used the share price weakness to increase his overall investment. Though declining to specify how much stock he bought, according to a June filing, the 52-year-old held nearly 18 million shares in the company, about 5% of the float.
While Bruce has stepped aside as the CEO, he is undoubtedly a visionary. Responsible for taking the company public at a price of $2.59, to its high of $76.91 (an astronomical gain of 2,869%). Mr Linton understands the inner workings of Canopy better than anyone and using this recent dip as a buying opportunity displays serious confidence in Canopy Growth's future.
Bruce isn't the only one to see this opportunity. Analyst Brett Hundley recently raised his stance on Canopy from Neutral to Buy. Brett has a price target 32% higher than present prices. His opinion is the cannabis industry in general presents an attractive opportunity and Canopy Growth is poised to take advantage of this.
As demographic and regulatory changes continue in the coming years we share the confidence of Mr Linton and agree with Mr Lundley about the growth trajectory of Canopy.
Conviction Buy below $35 CAD.
Are you ready to start investing in the cannabis industry? Contact me on 02 9002 0360 or send me an email at j.coombs@capital19.com.
Want to receive the best tips and latest news?
Subscribe to the "Capitalise on Cannabis" newsletter
About Jacob Coombs
Jacob Coombs is a licenced Investment Advisor with Capital 19, who has developed an exceptional grasp of market trends over the past 8 years. His expertise in global emerging trends is sought after by Australian investors and his research and expert analysis of the global cannabis industry has unearthed significant investment opportunities for his clients.
Disclaimer: Capital 19 Pty Ltd ABN 17 124 264 366 AFSL 441891 ('Capital 19') believes the information contained is reliable, however, no warranty is given as to its accuracy and persons relying on this information do so at their own risk. This communication is for general information only and was prepared for multiple distributions and does not take account of the specific investment objectives of individual recipients and it may not be appropriate in all circumstances. Persons relying on this information should do so considering their specific investment objectives and financial situations. Any person considering action based on this communication must seek individual advice relevant to their circumstances and investment objectives. Subject to any liability which cannot be excluded under the relevant laws. Any opinions or forecasts reflect the judgment and assumptions of Capital 19 and its representatives based on information at the date of publication and may later change without notice. Any projections contained in this presentation are estimates only and may not be realised in the future. The investment manager certifies that all the views expressed in this document accurately reflect their views about the companies and securities referred to in this document and that their remuneration is not directly or indirectly related to the views. Capital 19, its directors, representatives, employees or related parties may have an interest in any of the companies and securities in this document and may earn revenue from the sale or purchase of any financial product referred to in this document or any advice. Past performance is not a reliable indicator of future performance. Unauthorised use, copying, distribution, replication, posting, transmitting, publication, display, or reproduction in whole or in part of the information contained in this document is prohibited without obtaining prior written permission from Capital 19.